Dragalia Lost – April 18, 2022 news
Posted on April 18, 2022 by Nicolas in Mobile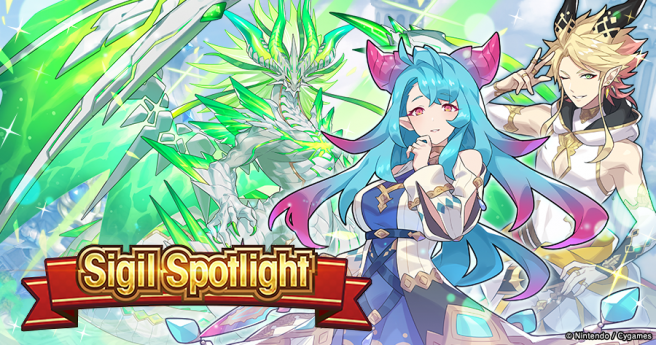 Dragalia Lost has events returning this week, including the Sigil Spotlight and 5-Star Platinum Showcases that took place a few weeks ago. Check out the details below the break:
A Sigil Spotlight Summon Showcase featuring Humanoid Mercury, Humanoid Jupiter, and Midgardsormr Zero is now live. In this summoning showcase, players can exchange wyrmsigils for any of the eligible 5★ adventurers or dragons. This event will last until April 26 at 11:59 PM PDT. Check out character details here.

5 platinum showcases for each respective item are now live. Use Diamantium for a tenfold summon that guarantees a 5-star adventurer of a specific element. This summon event is active until April 26 at 11:59 PM PDT. Here are the details on each respective showcase and their associated characters:
Event Revival: Sands of Revelation is currently live. This is a limited time event where you must defend your gate while defeating hordes of attacking enemies. Use all your might to repel the Dyrenell Empire invasion and win peace for New Alberia! You can obtain Tomes of Flame and Tomes of Water, which can be used to unlock the Shared Skills of Flame-Tuned and Water-Tuned Adventurers, as glory rewards in this event. This event will be live until April 21 at 11:59 p.m. PDT, and you can check out all the details here.
An epilogue has been added to the Advent of the Origin raid event, which can be viewed by players who have completed Episode 6 of the event story by the time the event ended. This epilogue will be available until April 21 at 11:59 p.m. PDT.
A defensive event login bonus is live, allowing you to get free Wyrmite, Exquisite Honey, Rainbow Orbs and more! Log in once a day until April 21st 11:59 PM PDT for these rewards.
Related